«what the future holds»

«what the future holds» presented a selection of ten emerging female artists. Situated right across the iconic landmark of Bern, the «Münster», it enabled a wide range of audiences. The artworks showed a variety of techniques and media, from traditional painting and embroidery, to 3D-printing and experimental materials. This eclectic, international group of contemporary artists was joined together through its common ethos: «We can make it whatever we want, that's what the future holds.»

«what the future holds», room one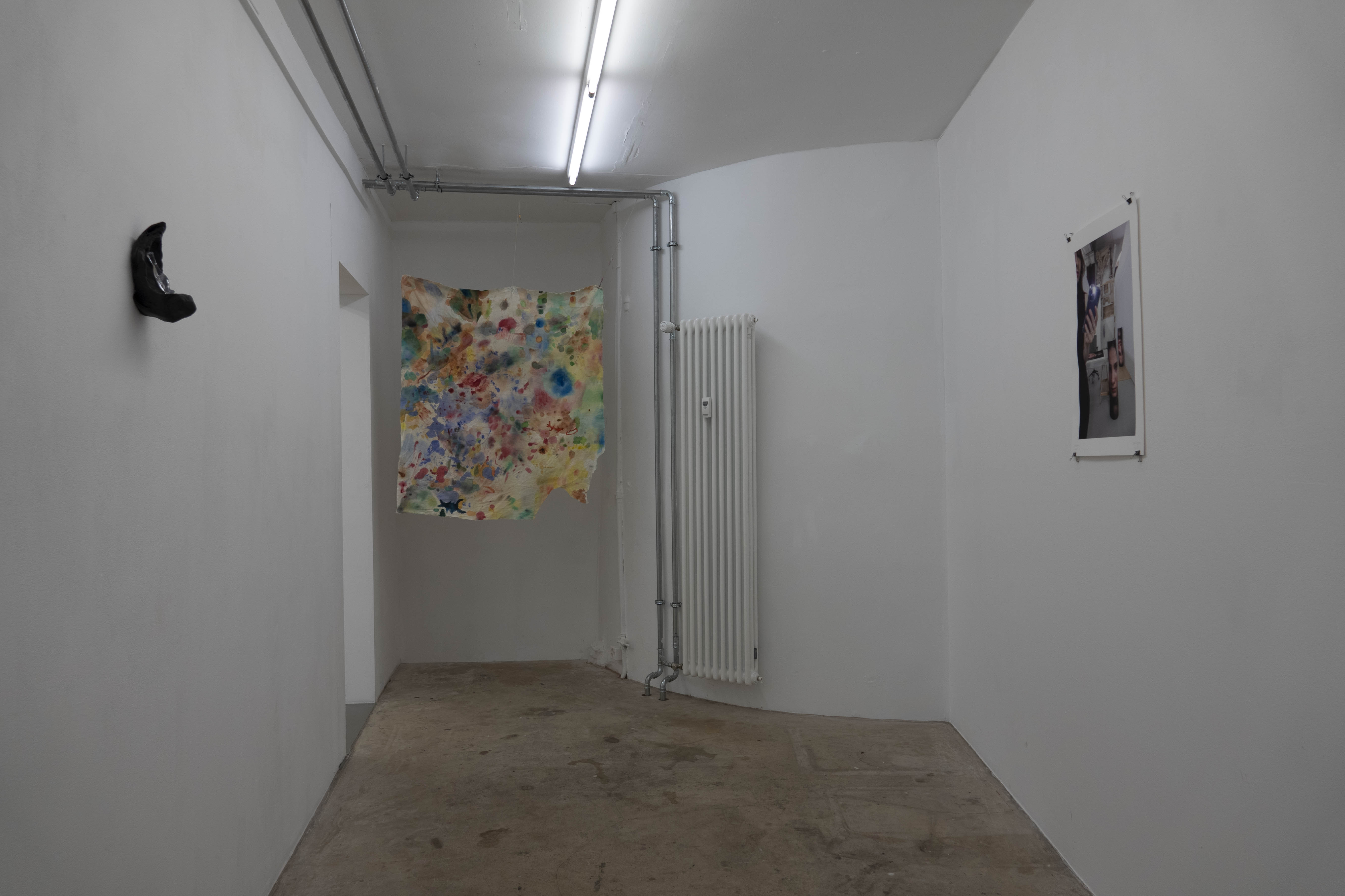 «what the future holds», room two

foreground: davina deplazes, «einäugiger zwilling III», 2021
background: maria ionescu, «dragons», 2022

rachel bungey, «thinking big and small I & II», 2022


heidi pearce, «baby bloo», 2022

maggie meghan chen, «reliquary I», 2022

daria blum, «scroll, (afterglow)», 2022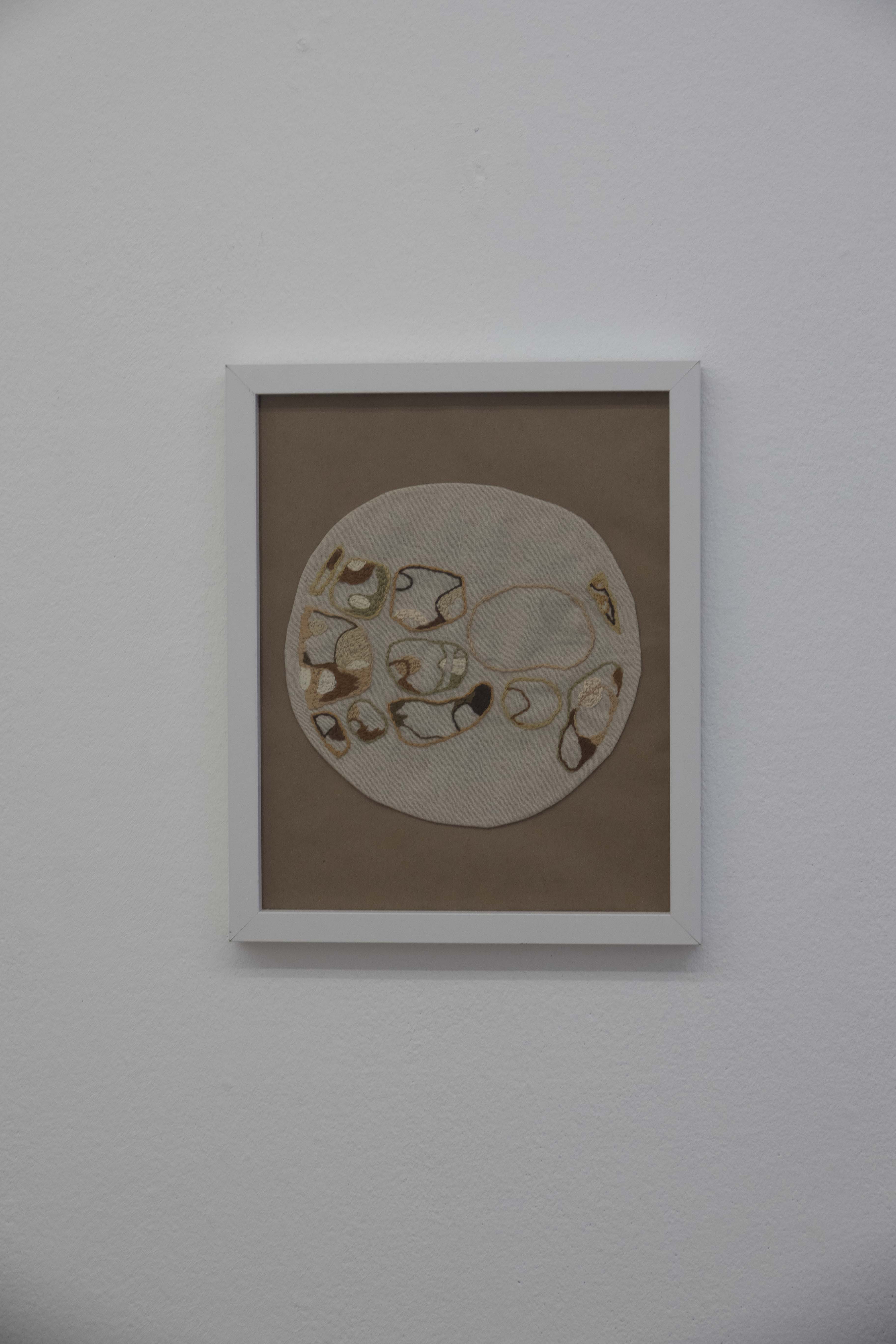 blythe thea williams, «untitled», 2015

maria cristina ionescu, «meeresfall», 2022

mara röllin, «zweig», 2022

laura jana luterbach, «love affair with a narcissist», 2022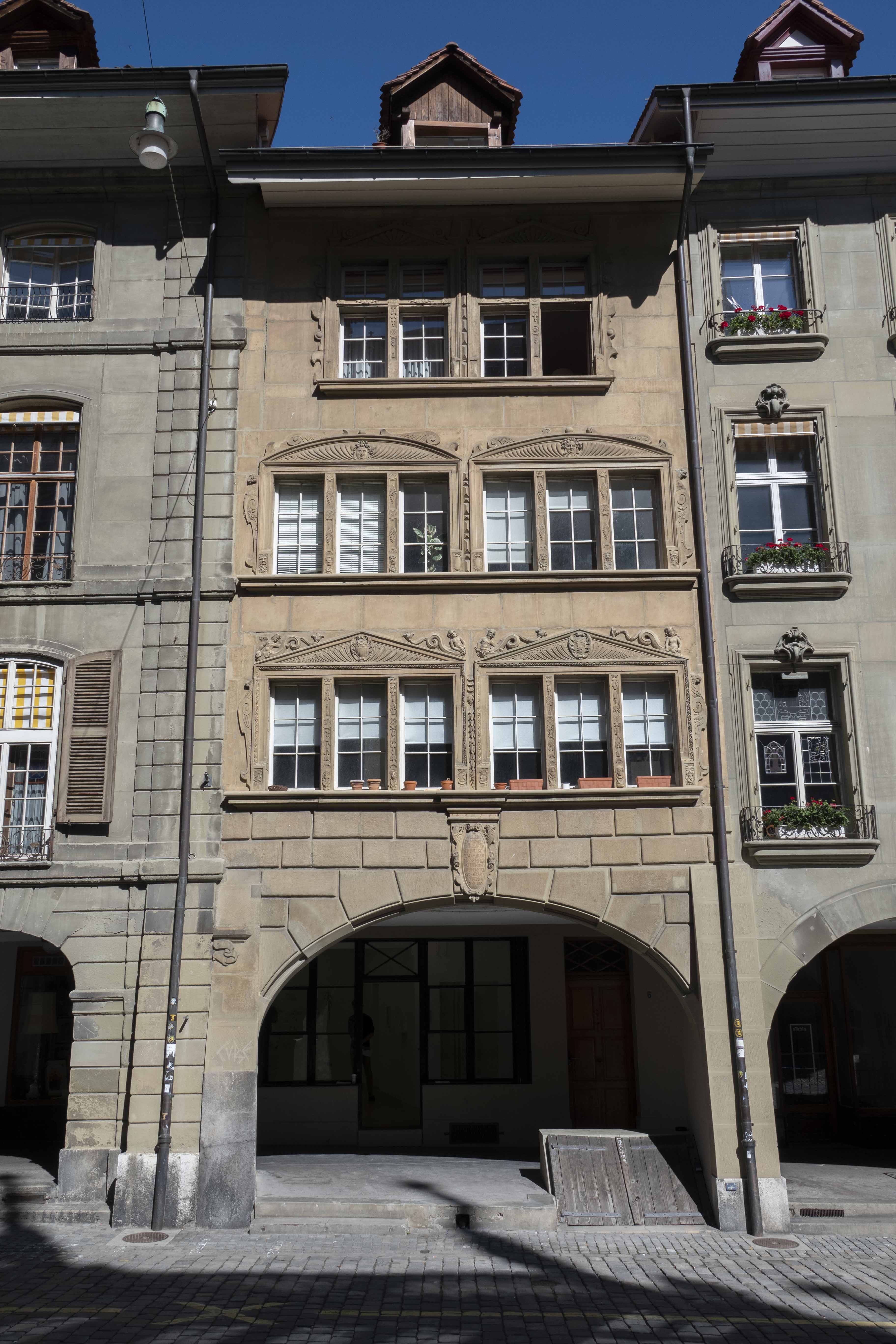 location of «what the future holds», built 1609



about the artists


Daria Blum is a Swiss-Canadian visual artist based in London. She has graduated from Central Saint Martins in 2017 with a BFA in Fine Arts and is now completing the postgraduate programme at the Royal Academy Schools in London. Through the use of stereotypical characters and archetypes she choreographs live performance, music, text and moving image, focusing on the politics surrounding emotions and their expression and reception in contemporary culture and media. Through her training as a dancer, Blum is invested in using movement and physical expression to challenge dominant theories through an engagement with embodied knowledge.

Rachel Bungey is a British artist living and working in London. She is currently studying a postgraduate degree in Sculpture at the Royal College of Art, London, having completed her Bachelor's degree in Graphic Design at the Nottingham Trent University. Exploring form and balance, Bungey thinks about what is needed to live in a more symbiotic relationship with the natural world. Furthermore, she thinks about presence within her work, using sculpture as a meditative medium. Through the application of technologies such as, 3D-printing and VR, Bungey connects the exploration of such ideas in the digital, as well as in the physical realm.

Maggie Menghan Chen is a Chinese artist that lives and works in London. She obtained her MA degree in Fine Art at Chelsea College of Arts in 2022, following her BA degree in Art History at New York University in 2020. Chen works across sculpture, installation and print-making in a quasi-archeological approach. She extracts nature's symbols and archetypes, digitally restores and transforms them with 3D software and AI to stage uncanny narratives. They are often in hybridity with found objects in the pursuit of situating human presence in the digital age through looking at the past.

Maria Cristina is a Swiss-Romanian artist that lives and works in Biel. They received their BA through the FHNW Academy in Basel. In their paintings, Maria enjoys exploring the astral and the meditative, as well as subjects of personal history. Furthermore, Maria's artistic practice is facilitated through moving, as well as through composing.

Davina Andrea Deplazes is a Swiss-Rhaetian artist, based in Lucerne and the Grisons. She is currently completing a Bachelor's degree in Spatial Design at the University of Applied Sciences and Art in Lucerne. She uses materials such as aluminium, car paint, copper, epoxy, glass, metal, plaster, stone, textile, and sound to create sculptures and rooms. Metaphysical and dreamy, Deplazes' art is a possibility of silent, as well as narrative screaming which transcends boundaries beyond the spatial realm.

Laura Jana Luterbach is a Swiss artist, living and working in Lucerne. She is currently completing her BA in Art at the Lucerne University of Applied Sciences and Art. Her practice revolves around topics of existence, human-collectivism, feminism, as well as the magical and the absurd. Luterbach explores these topics through the media of painting and performance.

Eva Maspoli is a Swiss artist, based in Lucerne, where she is currently obtaining a Bachelor's degree in Art at the University of Applied Sciences and Art. Always in movement, Maspoli is searching for her own language, especially in order to connect bodies and objects in this world. This focus on the body – the main tool that accompanies her in her travels and discoveries – manifests itself in her artistic research as an element still in development, to be explored and trained. In addition to performative works, Maspoli also uses photography, video and poetry to explore different ways of seeing and perceiving.

Heidi Pearce is a British artist based in London. She has graduated from Goldsmiths College in 2019 with a BFA in Fine Arts. Pearce has since been developing her 'Lights on Uncanny' theory that introduces a new mode of 'uncanniness' within contemporary art. Rejecting the concept of 'darkness', her sculptures source uncanny power through ambiguity and familiarity.

Blythe Thea is a British artist, curator and poet that is based in London. She is currently obtaining a Master's degree in Curating Contemporary Art at the Royal College of Art, having graduated Summa Cum Laude from Maryland Institute College of Art with a BFA in General Fine Arts. Her current artistic practice is centred around the medium of digital painting, having come from media such as oil painting, embroidery, installation, and sculpture.

Mara Röllin is a Swiss artist that is currently obtaining her BFA at the Zurich University of the Arts. Through multimedia she creates enlargements of the tiny and the invisible, as well as turning things upside down. Furthermore, she brings to light the inside of bodies, the animalistic and the organic. With such methods, Röllin creates scenarios to which viewers might not be used to, and it is these scenarios which fuel her in her artistic practice.
For sales enquiries please email danuserandramirez@gmail.com